Author: Oksana Aron, MD
Source: Weight Loss NYC
Sep 18, 2009
Manage Your Weight
Obesity Health Risk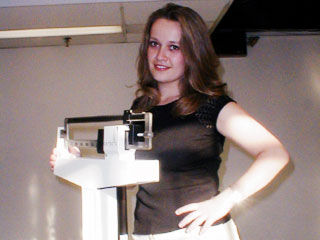 Public Health
Childhood obesity is not only on the rise — it has tripled over the past 25 years.
According to a report in Academic Pediatrics by an obesity expert at Brenner Children's Hospital, Wake Forest University Baptist Medical Center, children are not just becoming overweight and obese. Many more are becoming severely obese, which can greatly impact their health. Severe childhood obesity is classified as a child with a body mass index (BMI) that is at least or greater than the 99th percentile for age and gender.
Researchers found the following facts in the study:
Severe obesity among children jumped from 0.8 percent in 1976-80 compared to 3.8 percent in 1999-2004. There are now more than 2.7 million severely obese children in the U.S.
The highest increases in severe childhood obesity occurred among blacks and Mexican-Americans and those who live below the poverty level. Severe obesity rates for Mexican-American children went from 0.9 percent in 1976-80 to 5.2 percent in 1999-2004.
A third of the children considered severely obese were classified as having metabolic syndrome, which is a group of risk factors such as higher-than normal blood pressure, cholesterol and insulin levels that make them more susceptible to experiencing heart attack, stroke and diabetes.
Dr Aron can help
Dr Aron is a bariatric physician — specialist in treatment of overweight and obese persons. Her medical weight loss clinic focuses on the factors contributing to and resulting from excessive weight gain. Her programs are designed to help people lose weight fast, under medical supervision.
Cite ScienceDaily
Labels: childhood obesity, cholesterol, diabetes, high blood pressure, metabolic syndrome, obesity