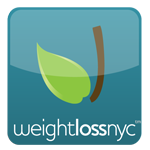 Dr Oksana Aron Medical Weight Loss Blog
Weight Loss Motivation. Weight Loss Results.
Dr. Aron brings you fun and important weight loss tips, exciting diet recipes, medical weight loss breakthroughs, and a steady source of weight loss motivation.
Her medical weight loss program provides real results for overweight and obese persons seeking non-surgical medical treatment, with lasting results.
Call now — 718-491-5525 or visit WeightLossNYC.com
Dr Aron Medical Weight Loss Center
7032 4th Avenue, Brooklyn NY 11209, Directions to office