Author: Oksana Aron, MD
Source: Weight Loss NYC
Apr 1, 2011
Don't Judge a Box by its Cover
Nutritional labels on prepared foods are meant to guide consumers in making healthy choices. What has evolved in recent years are scores of empty and misleading claims requiring time and perhaps a college degree to decipher which foods really are "good for you."
Common misleading food labeling includes empty claims that imply health benefits which have no backing. Among these are "Made with natural flavor," "Doctor recommended," and "Made with natural goodness."
Some claims are accurate but don't give the consumer additional information such as pasta packages labeled "no cholesterol" — Plain pasta does not contain cholesterol! More misleading are labels such as on Edy's Dibs Bite Sized Snacks. They boast "0 grams of trans fat!" giving the impression that these chocolate covered morsels of ice cream are heart healthy when in fact a serving contains 16 grams of saturated fat. The Center for Science in the Public Interest recommends that the US Food and Drug Administration (FDA) prohibit companies from boasting of "0 grams trans fat" on products with more than one gram of saturated food per serving.
Don't Believe the Hype
Many labels for fruit-flavored items suggest that products offer the health benefits of fresh fruit when in reality, real fruit is found in small quantities if at all. Gerber Graduates Juice Treats-marketed for preschoolers- depict six different fruits on the package. The product actually contains grape juice concentrate and less than two percent raspberry and apple juice concentrate. The main ingredients are corn syrup and sugar, 17 grams worth, or about four teaspoons of refined sugars per serving.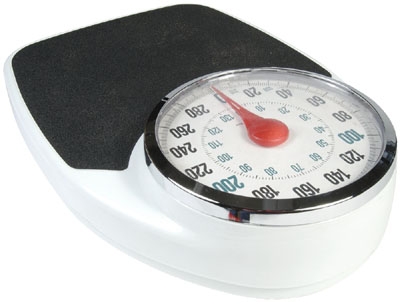 One of the most widely used claims capitalizes on the food pyramid's recommendation that "at least half of recommended total grain intake should be whole grains."[5] Bread, cereal, cracker and even cookie packages often feature their whole grain and high fiber content. Yet these products often have refined flour as the first ingredient and a minimal amount of whole grains. Furthermore, a number of products which claim to be good sources of fiber are peddling fiber not from traditional sources such as whole grains, beans, vegetables or fruit, but from "isolated fibers" made from chicory root or purified powders of polydextrose and other substances. Unlike traditional sources of fiber, isolated fibers have not been shown to lower blood sugar or cholesterol, two of the key benefits of eating fiber.[3].
Kellogg's Froot Loops cereal boxes tout "Good Source of FIBER & Made with WHOLE GRAIN." (A green leaf adorns the ampersand further fostering the image of healthy food.) While Froot Loops boxes list whole grains among the first five ingredients, the first ingredient is sugar. Ditto for many cereals and cookies labeled "made with whole grains."
While the Center for Science in the Public Interest continues to urge the FDA to crack down on false and misleading food labeling, consumers can take proactive steps towards better nutrition. Read labels discriminately. When faced with choices among products (such as different yogurts), compare the nutritional facts and choose products with less saturated and trans fats and sugar, fewer artificial ingredients, and more nutrients such as protein and vitamins.
Eat more foods without labels, the foods your great-grandparents would recognize. As food guru Michael Pollan says, "Eat food. Not too much. Mostly plants."

– Healthcare Author, Sima Michaels Dembo
References:
Center for the Science in the Public Interest, www.cspinet.org/new/200912291.html
Niman, Nicolette Hahn "Defending &rlquo;Foodies': A Rancher Takes a Bite out of B.R. Myers," February 17, 2011, theatlantic.com/life/archive
Parker-Pope, Tara, "Six Meaningless Claims on Food Labels," New York Times, January 28, 2010.
Wikipedia, Nutritional Facts Label
DietaryGuidelines.com
Labels: 718-491-5525, artificial sweeteners, blood sugar, calories, cholesterol, dieting, fat, healthcare costs, nutrition facts, obesity, organic food, portion control, snacks, sugar