Author: Oksana Aron, MD
Source: Weight Loss NYC
Oct 7, 2010
Trimming the fat in one's diet can be a great way to lose weight,and for those with high LDL cholesterol, it can pack a double punch by lowering cholesterol as well. Sometimes one change yields a huge difference. One patient just cut the weekly block of cheddar cheese out of her diet. After two weeks, she was surprised and thrilled to find that her pants were looser.

In most cases, particularly when high cholesterol is an issue, bodily changes may take longer. The steps below provide guidelines of where to look for unnecessary fat within your diet. Many programs suggest making changes gradually so that they can become part of your lifestyle and not leave you feeling deprived and prone to binge-ing on "forbidden foods." Our fast weight loss program encourages you to take more serious steps forward.
—
Dr. Aron, Weight Loss NYC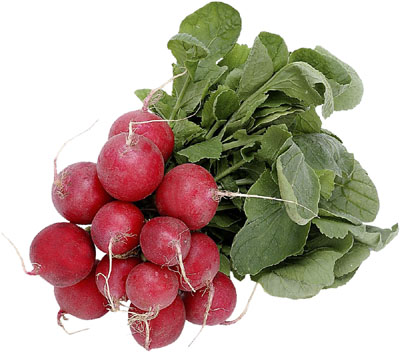 Here are some of Dr. Aron's low fat diet tips:
Don't Be Chicken

Stick with naturally lowfat chicken, turkey and fish. Limit red meat consumption to once a week or less. Trim all visible fat from meat. Remove the skin from poultry. Look up fat content in fish. While the fat in fish can be heart healthy omega 3s, if weight loss is the goal, choosing lower fat options can speed progress.

No Day is Fry Day

Baking, grilling, broiling and roasting meat/poultry/fish serve up less fat than pan or deep frying. Note that sauté means "fry" in French so don't be fooled that sautéed foods are healthier than fried dishes when reading recipes and menus.

Butter or Not

Cut back on butter. Lowfat or fat free cream cheese is an option as are some of the butter alternatives on the market. Read the labels to make sure margarine is free of partially hydrogenated oils (transfats). When cooking, use cooking spray on pan surfaces. Sprays come in olive oil, butter and other varieties so you can choose what works best for dinner dishes, baking or the morning omelette.

Moo-ve on over

Switch to low or nonfat dairy products. Lower fat versions of mozzarella, cottage, feta or ricotta cheeses hardly taste different from their full fat cousins, if at all. For dessert, nonfat frozen yogurt, sherbet , sorbet or soft-serve ice cream are generally lower in fat than hard ice cream. Be sure to check nutritional labels though because some brands do have high fat content despite their "frozen yogurt" or "sorbet" label. Experiment with various low fat dairy products to see which suit your taste. Some brands of the same product taste and/or work better in recipes than others.

Read the Labels

Read nutritional labels and steer away from foods containing partially hydrogenated oil, palm oil, coconut oil or lard. These are notoriously high in bad cholesterol. Beware of store bought baked goods which often contain these ingredients. Look for low fat alternatives or bake your own using small amounts of unsaturated oils and fats (e.g., vegetable oil, lowfat yogurt).

Be Fruitful

The healthiest lowfat or nonfat dessert is fruit. Try new fruits in season. Combine them with Cool Whip topping and angel food cake (which are also lowfat) for special occasions. Other lowfat desserts to satisfy a sweet tooth include sugar free jellos and puddings, flavored lowfat/nonfat yogurts and frozen fruit bars (that don't contain cream). If overall healthy eating is a goal, steer clear of products containing artificial sweeteners.

Salad Days

Use salad dressings, homemade or store-bought, that contain olive oil or other unsaturated oils. Mix together with vinegar, lemon juice and/or mustard and fresh or dried herbs to taste. If the dressing has fat of any type, use it sparingly. Many a healthy vegetable salad has turned into a high fat sabotage due to liberal use of dressing.

Dining Room

Restaurant eating can pose special challenges since diners are not aware of all ingredients used. Some basic guidelines: order meat/fish/poultry that is grilled, roasted or baked. If choosing broiled meat, ask them to broil without oil. Request sauce and dressings on the side so that the amount consumed can be limited. Skip the butter on the bread. Ask for lowfat milk instead of cream for coffee. Stay away from soups unless the fat content is known; many restaurant soups contain high amounts of oil or cream.
Weight Loss Consultation
Contact Weight Loss NYC today and schedule an initial consultation, 718-491-5525
Labels: 718-491-5525, appetite, blood sugar, calories, motivation, obesity, omega 3 fatty acid, overweight, portion control, protein, snacks, success, weight loss