Author: Oksana Aron, MD
Source: Weight Loss NYC
Aug 12, 2013
6 Ways You Overeat (that you can easily overcome)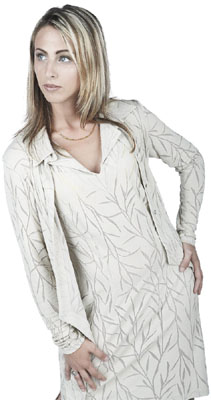 You know what's good for you to eat and you know what's bad. You may not be the strictest dieter, but you generally follow the rules. Why is it then that you still gain weight? Are you sabotaging yourself or is there something else going on that you aren't aware of? The answers to these questions are surprising facts you need to know to help you stop gaining extra pounds.
Don't Let Your Senses Fool You

If you've ever told someone you can't smell fast food without gaining weight, you know what this is all about — and there is some truth to that. The sight or smell of food can trigger your hunger and make you crave it and want more of it. Keeping bad foods out of sight, out of reach and far from your olfactory senses can prevent that desire to overeat.

Pay Attention to What You Eat

Watching what you eat takes on a whole new meaning when you learn that eating while distracted can cause you to overeat. If your mind is elsewhere, it may not register that you are filling your stomach. Be sure to drop the multitasking and turn off the TV while you eat so that your body knows when it is truly satisfied.

Make It Exciting

Variety in what you eat can lessen your chances of overstuffing yourself. It's a fact that we make room for dessert, even after having a huge meal because we haven't satisfied our sweet tooth yet. The solution? Include a bit of fruit in your meal (or try as a dessert alternative) to get that fix.

Portion Control

The larger your plate or take-out container, the more you could potentially eat. When eating out of a larger container, you could eat 25 to 50 percent more than someone else eating from a smaller one. The trick is to use smaller utensils, bowls, plates, etc. so it doesn't appear that you are depriving yourself.

Avoid Alcohol

Not only can alcoholic beverages add unnecessary calories to your diet, it can stimulate your appetite. Too much of it can impair your judgement — and cause you to overeat. Limiting your intake or steering clear of it keeps those unwanted calories away.

Keep warm

Colder temperatures make you want to eat more and your metabolism drops (just think how cool restaurants are kept). Regulate your hunger by keeping the temps in your own home warm and not too cool.
Looking for More Ways to Lose Weight Fast
Visit WeightLossNYC.com and learn about our successful medical weight loss program. You can lose up to 20 pounds per month or more under the supervision and expert care of Dr Aron.
Call WeightLossNYC today 718-491-5525
Labels: 718-491-5525, cravings, portion control, self-control, weight gain