Author: Oksana Aron, MD
Source: Weight Loss NYC
Aug 15, 2009
Before, and After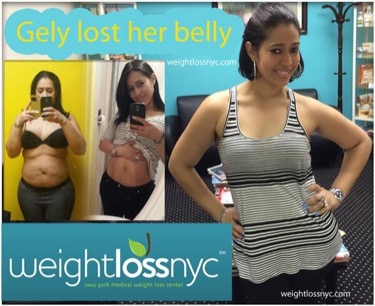 Weight loss motivation is an integrated in our comprehensive bariatric program. Motivation is the key to successful weight loss. Learn to improve motivation to develop health, fitness and a great body! These are just some of the many strategies you will be introduced as part of our weight loss program. They are intended to help you to stay motivated and focused on your success.
Weight Loss Goals
We all have different health histories and social and emotional factors relating to our bodies and our weight. Dr. Aron works with you to reach your weight goals with an underlying focus on maintaining healthy structures for long term success.
Weight Loss Videos
Hear from our patients how Dr. Aron was able to give them the guidance they needed to achieve their weight loss goals.
Reviews of Dr Aron
Read comments from our patients, hundreds of reviews and testimonials.
Labels: brooklyn, medical, motivation, new york, weight loss