Author: Oksana Aron, MD
Source: Weight Loss NYC
Aug 30, 2009
Losing weight can improve your health and overall well-being. You look better. You feel better. It can also boost your mood. And now, a new study has shown that weight loss can also improve mood in those suffering from depression.
Both depressed and non-depressed participants were studied in a six-month supervised weight loss program involving lifestyle modification and meal replacements. Depressed subjects lost eight percent of their weight and non-depressed subjects lost 11 percent. After six months of the program, depressed subjects also showed significant positive changes in depression symptoms and reduced levels of triglycerides in the blood, a risk for heart disease and stroke. Obesity and depression are also separate risks for heart disease and stroke.
Clinically depressed individuals are rarely ever used in weight loss studies, and this research necessitates further studies on how weight loss affects those suffering from psychiatric disorders. It's also one of the many reasons to strive to be at a healthy weight.
Do you have slow metabolism?
Learn how slow metabolism could be a factor affecting your weight gain, and ability to lose weight fast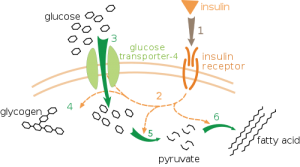 Maintainting proper nutrition when dieting is also key.
Cite
ScienceDaily
Labels: depression, health, obesity, weight loss